It's almost Black Friday, a day that comes once a year offering amazing deals on a variety of products, which of-course means you have to do some shopping. On Amazon, this year's BF program started on Nov.
20 and will run for eight straight days, so it is important to find the best deals as quickly as possible. Vacuum cleaners are one of the most looked items during BF, thus below I've reviewed the top 10 deals one can find on Amazon.com. Hopefully, this will give you an good insight into what vacuum cleaner you should be buying at the moment. Today you can choose among uprights, canisters, robot vacuums, cordless sticks and even carpet cleaners.
1. Dyson Cinetic Big Ball Animal Plus Allergy  – Save around $200 (29%)
One of the best uprights on the market, the Cinetic Big Ball is discounted to almost 2 thirds of its original price, which brings this unit on top of my list. Not only this Dyson has awonderful VGM, it also feature great innovations. Equipped with Dyson's popular ball technology, it has the ability to turn and twist around furniture easily. Its ball has been designed to enclose the machine's motor so as to create a low center of gravity, for increased maneuverability. It also has a "quick draw" telescopic wand/hose which can expand up to 16 feet. The use of Radial Root Cyclone technology allows it to separate dirt from clean air using centrifugal forces, ensuring efficient cleaning that prevents clogging and suction loss. You don't need to change filters, the Cinetic technology filters the air for you. Perhaps the only disadvantage of this vacuum cleaner is that it can be quite costly, especially for those who are on a budget and looking to save a few dollars. But if you are tired of cheap grade vacuum cleaners and are ready to move on to the next level, this BF you have a chance.
2. Dyson V6 Absolute Cordless Vacuum – Save around $150 (25%)

This is probably the best cordless vacuum cleaner in the world at the moment. This unit has been especially made so as to provide you with quick and easy clean-up capabilities. It is versatile and can be used as an utility vacuum, a hand vacuum, or a stick vacuum. The cleaner also comes in a lightweight design which makes it easy to move it from one room to another and also has an easy-to-empty plastic dirt cup which eliminates the need to buy bags. 2 vacuum heads (the standard direct-drive head and the fluffy roller) are included. A crevice tool will make it easier for you to clean places which are hard to reach. The combination tool can be highly efficient for multi-purpose cleaning. The only disadvantage seems to be the short battery life, which lasts about 20 minutes of continuous cleaning. The biggest turn-down of this unit was the price, which now, due to BF, has been reduced with a quarter.
3. Neato Botvac Connected – Save around $125 (15%)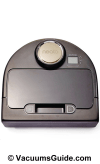 The latest robovac from Neato is the most technologically advanced, and comes these days with 15% off. The main novelty, compared with the D85, is that you can command it via a smartphone app. You can do the same with the new Roomba 980, but the iRobot is much more expensive. The Botvac Connected uses laser sensors to build an environment map. It has the biggest bin and produces the lowest sound, which is 62-64 db. The battery holds up to 70 minutes of continuous cleaning, and since it uses SLAM, it picks up the cleaning exactly where if left off. The Black Friday/Cyber Monday promotion is consistent, thus I expect that a lot of people won't miss the chance to own one of these beauties.
4. Oreck Commercial XL2100RHS – Save around $120 (40%)

This bagged upright is well suited for cleaning carpets at a commercial level. It has an automatic floor adjustment feature called the Microsweep technology which enables it to move between hard surfaces and carpets without making any changes to the manual settings. Its Helping Hand handle has received an ease-of-use commendation from the Arthritis foundation and has an on/off switch that is located on the hand-grip for a more convenient use. Its powerful, high speed, balanced roll brush comes with double helix brushes which whirl at 6,500 rpm while moving debris towards the inlet. It takes just a small space when stored. Some users however say that its 40 ft cord is very thick and similar to a heavy duty extension cord which makes it difficult to store, but I find that the longer the power cord, the better. This Oreck costs 40% less this BF.
5. Hoover Power Scrub Deluxe Carpet Washer – Save around $120 (54%)

With all the deals out there, it would have been a pity not to list a good carpet cleaner. And with more than 50% discounted, I couldn't leave out the Hoover Power Scrub. While this is not the last version of the Power Scrub line, it is definitely the most successful. It's not the classiest carpet cleaner, but besides reliability, it comes with all the right features.
For starters, it's lightweight (weights only 18 lbs) and has a two-tank system, so dirty water doesn't mix  with clean water. The scrubbing itself is well performed by the SpinScrub technology, and heated air helps you to dry carpets faster. The Dual V nozzle allows you to clean edge-to-edge. You can use the wash/rinse selector to choose if you want to wash or rinse the carpets. On the 2015 Black Firday, you can get this machine for only $100 or so.
6. Shark Rotator NV752 – Save around $110 (32%)
One of the most versatile vacuum cleaners of 2015 is the Shark NV752. This is on top of mytop 5 list of uprights, and the main flagship of EuroPro, the company behind Shark products. It works very well in so many cases: you can use it on bare floors, on deep carpets, on drapes, couches and even pets. Comes with a ton of attachments, out of which I love the Hard Floor Genie and the Truepet motorized brush. The long hose and power cord, LED lights, swivel steering, high dust capacity and good suction power are just a few of its perks. It comes with HEPA filtration, which ensures you won't get any allergens or other airborne particles back in the air you breathe.
Tons of people rated this vacuum with 5 stars out of 5. And now, you can get it much cheaper than normally.
7. Miele Complete C3 Marin – Save around $100 (8%)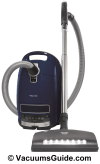 Although Miele has always been high end, they also celebrate BF. It's true, the discount is not much (taken as percentage value), but if you look at the nominal value, that is still something. The Complete C3 is my favorite line of canisters. The Marin version has almost everything you would want in a vacuum cleaner. You can use this unit on literally every type of floor surface. The SEB 236 is the best electric floor nozzle ever produced by Miele.  It's powerful enough to reach deep inside your carpet fibers. The filtration system is also amazing, making it the perfect choice for people with allergies. The bags can accommodate large quantities of debris. And the warranty is "only" 7 years. Check out this deal here.
8. BISSELL SmartClean 1605 Vacuum Cleaning Robot – Save around $90 (30%)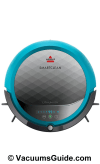 Bissell released this year their first robot vacuum. It's not as good as the Neato Connected presented above (nor as good the iRobot Roomba 980 for that matter), but it's also much cheaper. And thanks to the context, it is even cheaper than usual. What I like about it is its suction power – which is more than decent, its lengthy battery – which can last up to 80 minutes and its good set of accessories (it comes with an invisible wall, which is great!). The movement algorithm can be preset by the user, by choosing among edge cleaning , Z cleaning, or random movements.
9. Hoover Linx Cordless – Save around $85 (43%)

This vacuum cleaner is a sleek and versatile cordless stick with a performance similar to that of an upright. It's powered by a fade-free Lithium-ion battery. It's among the first cordless vacuums on the market which offer cyclonic filtration. The Hoover Windtunnel technology gives you the ability to clean embedded dirt. It's  controls are intuitive, and the powered brush-roll spins nicely. The dirt cup can be easily emptied. It also features a battery fuel gauge, edge cleaning bristles and a wide cleaning path.
The Linx has always been one of my favorite cordless vacuum cleaners because of the good price/quality ratio. It is at the moment around $100, thanks to an amazing deal which allows you to save almost half of its original price.
10. Shark Navigator Lift-Away Deluxe (NV360) – Save around $70 (37%)
This is the newest version of the Navigator. This is a cleaner that has been designed to be efficient. It offers you extensive carpet and bare floor areas cleaning, and comes with a suction power that will simply blow your mind. It features the proprietary Shark technology called 'Never loosing suction'.
The package also includes a powerful motorized brush with the ability to lift embedded hair easily. Its swivel steering gives you an increased maneuverability around and under the furniture, all over your home. The filtration system is efficient, as this unit uses theComplete Seal technology you can find in any recent Shark product, as well as HEPA filters.
Although it's not as good as the new Rotator, it has a similar performance in normal conditions, and costs more than 3 times less. The BF discount is amazing, if you look at the percentage value.